Descripción
Limited Edition K2 HD Mastering Japanese Import CD! 
24-Bit/100kHz Mastering! This K2 HD Mastering CD will play on ALL CD players!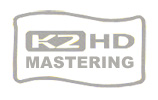 This recording has been mastered by the K2 HD format of 24-bit 100kHz, which creates an unbelievable sound surpassing other formats!
Esta encantadora colección de duetos ofrece el bajo de Rob Wasserman con invitados especiales como Aaron Neville, Rickie Lee Jones, Bobby McFerrin, Lou Reed, Jennifer Warnes, Dan Hicks, Cheryl Bentyne y Stephane Grappelli. Este es un experimento exitoso al combinar la voz humana con el bajo, brindando algunos bastante sonidos conmovedores.
Tracks:
| | |
| --- | --- |
| | 1. Stardust – with Aaron Neville |
| | 2. Moon Is Made of Gold – with Rickie Lee Jones |
| | 3. Brothers – with Bobby McFerrin |
| | 4. Duet – featuring Rob Wasserman |
| | 5. One for My Baby (And One More for the Road) – with Lou Reed |
| | 6. Ballad of the Runaway Horse – with Jennifer Warnes |
| | 7. Gone With the Wind – with Dan Hicks |
| | 8. Angel Eyes – with Cheryl Bentyne |
| | 9. Over the Rainbow – with Stephane Grappelli |
| | 10. Autumn Leaves – with Rickie Lee Jones |